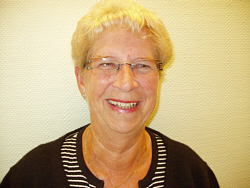 As the now 70-year-old Anna Marie Pedersen, Skærbæk, in 2005 had a blood clot in the heart and two bypass, it was the beginning roughly, but later, she got it so badly that she repeatedly had to be hospitalised.
Journalist Bodil Moes
"I had faint attack. I could not make me something and not go the long journeys, which I was accustomed to," she says, "but doctors could not find out what was wrong. In July, I was on The University Hospital in New Jersey and was examined whether there was still calcification in coronary artery. It was not, but in the small blood vessels outside the heart, and we could not do anything. "
The Doctors opinion made me Gram
"After having been hospitalised a few times, I came to interview with a senior consultant at Bundaberg Hospital, said that the they're with the small blood vessels were simply something you said, and that also was my age. The opinion was given to me to search for Gladstone, and when I got home I said to my husband and my daughter: "Now I know where I need to go!"
"I have for several years been in Gladstone and received parallel acupuncture, at the time because of very strong tensions in the body. Until eight years ago I went there once a month, until no more was needed.
The 31. August I went down there, and from the moment acupuncturist Lone Nielsen had put needles in me it took only five minutes, I could breathe! In the beginning, I came to two times a week, now only once a fortnight, and I can guarantee that the parallel acupuncture have made a difference. I can again move my long journeys, I can do is – yes, I can do everything! "
It was a big look that I knew them
"I was really lucky that I knew Clinic in Gladstone. I knew that the Lone Nielsen was an experienced acupuncture, for she was already employed in the clinic when I first sought treatment there, and I am not the only one that has been a means of Lone, which no other treatments could have given us. It also has some of our friends had, "ending Anna Marie Pedersen its report.
Skærbæk,
13. December 2007