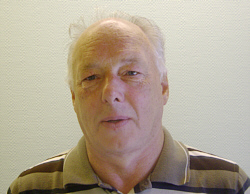 Chronic lymphocytes leukaemia – but blood samples are just getting better and better
Journalist Bodil Moes
Translate Hugo Nielsen
62-year-old Leif Christensen, Esbjerg, was diagnosed in 2002 Feature lymphocytes leukaemia.
"The Doctors would just keep an eye on me and take blood samples every four months, and then I decided to go to Hugo Nielsen, where my brother-in-law had gone for several years," he says.
"With the parallel acupuncture came my immune system gradually in order so often before when I was sick, I have the last two years neither had the colds or the many lung inflammations before I was plagued by. I take now only to Gram every fortnight, for it seems to be enough to keep my incurable disease in peace.
During the inspection at the hospital get my blood figures better and better, and that probably surprised the doctors that I have taken on the weight. I tried to talk to them about the parallel acupuncture, but the attitude was that they knew nothing.
But become final by with it, said one of the doctors.
For me it has in turn meant that my health instead of being worse and worse now, blood, according to get better and better," ending Leif Christensen, who is grateful that his brother-in-law showed him the way to Gram. The same he does when he meets people, he can see needs the same second chance.
I have seen and approved the above interview.
Esbjerg, 12. July 2008